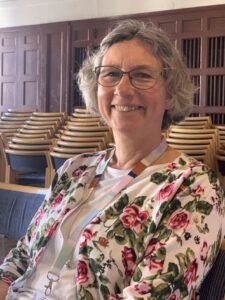 "We have tried this concept earlier within the Lund Center for Control of Complex Engineering Systems, and I am grateful that we can do it again since people much appreciated it. Of course, it requires a lot of work, but thanks to my colleagues, it is possible. We are all pulling in the same direction. And when you meet all these nice, positive, interesting, and interested people and see the interactions, it is definitely worth it."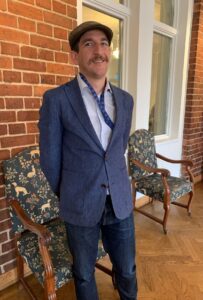 Kristian Soltesz's research focuses on dynamical modeling, machine learning, and control for biomedical applications. He has, among other things, developed mathematical models for personalized administration of anesthetic drugs before and during surgery. He is currently involved in research on pharmacometrics and organ transplantation.
 "The main idea behind the focus period and workshop is to invite young researchers and allow them to learn from and interact with senior researchers to develop ideas and find role models. It has been great to meet all the people, both younger and more senior researchers, and follow the discussions. I had many interdisciplinary cooperations, but I have now gained a deeper understanding of the perspectives of both sides of a cooperation. I have learned what common ground is and where to put the effort to build knowledge and break communication barriers. I bring with me all the different perspectives and thoughts on how to piece together various ideas."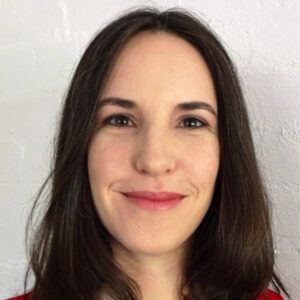 Sonja Aits develops artificial intelligence models for biomedical data and uses them to study the molecular regulation of cell death and lysosomes and their role in various diseases such as neurodegenerative diseases, stroke, and cancer. The aim is to find new treatments for these diseases. She is also part of the AI Lund coordination group.
"For me, the highlight of the past few weeks was to watch the young researchers interact with each other during our ten-day hackathon that preceded the workshop. It was a very intense and fun exchange of knowledge and ideas, and I enjoyed the discussions. They were open and interesting, with people from different backgrounds sharing their views on specific topics. We learned from each other. I got some interesting stuff to think about. One was about what kind of data sets are relevant to collect and analyze. The second was about which strategies to use to tackle various question formulations. Besides, now I know who to call when I write my next research application!"