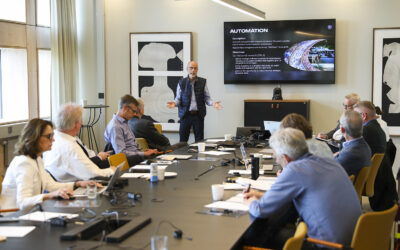 A symbiotic, collaborative relationship between academia and industry generates innovative successes that benefit both the business sector and society as a whole. Researchers and business partners recently met up at LiU for ELLIIT, a strategic research field with a...
Subscribe
Twice a year, ELLIIT publishes a comprehensive newsletter.
Newsletters
Past issues of the ELLIIT newsletter can be downloaded from the documents page.